Fallingwater Villa

Architecture: agaligo studio | Interior Design: agaligo studio | Lighting Design: Studio Accent

Location: Kanchanaburi, Thailand (13°57'59.66"N, 99°27'55.92"E)
Area: 203.53 Sq.M. / Villa
Year: 2022
Photographs: agaligo studio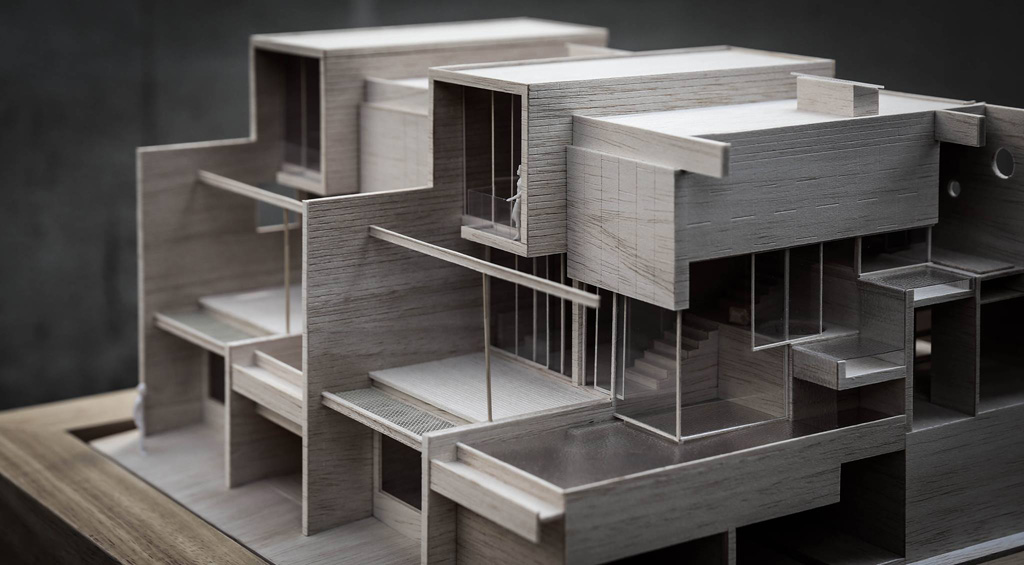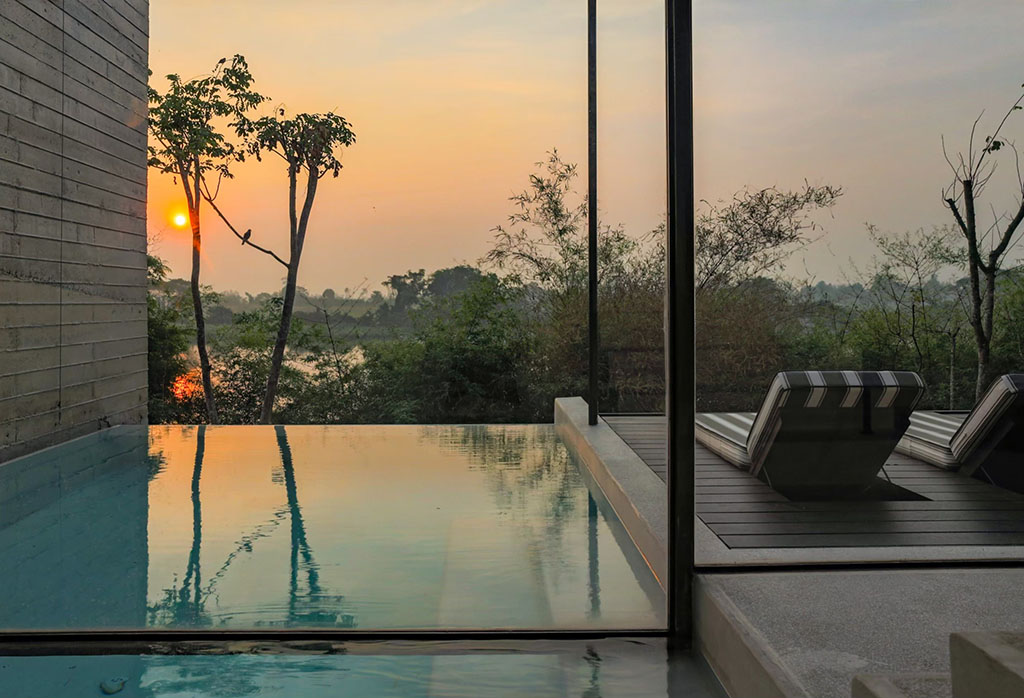 Refreshing The Beautiful Memory

In the old days, we remember trekking through the deep jungles before arriving at the waterfalls of Kanchanaburi. We remember that moment when we plunged into the clear, blue pond and how refreshing it was to cool ourselves in the stirring waters. We remember diving under a fallen tree trunk to get to a little hidden chamber behind the water curtain, feeling the cool splash on our skin, and hearing its echoes against the rocks. We climbed up the cascading stages of the waterfall, leaving us a little short of breath and an unforgettable memory. These became our inspirations for the design of "Fallingwater Villa," where we share the beautiful memory of Kanchanaburi through the architectural medium.

With the project's plot of land having a sloped terrain, it was fitting to create an artificial waterfall inside every villa. As such, we proposed a split-level design to not only optimize the space, but also to create a cascading effect. The idea was to form the villa around the waterfall, as if the waterfall has existed originally and the villa's steel structure has come along after. To mimic a cave-like chamber that echoes the sound of water, the interior space was designed to partially cover the swimming pool and to continue upwards corresponding to the cascading stages of the waterfall. The cascading spaces were then divided into functions including a living area, jacuzzi deck, bathroom, and bedroom, level by level, to create a sense of discovery.
The architecture of the Fallingwater Villa follows the principle of dualism which is an interplay of heavy and light, rustic and refined, solid and void, dark and bright, and negative and positive spaces. The structure of the building, which consists of exposed concrete and steel, may seem static, but balance is created when the change in sunlight and refraction from falling waters bring about movement and sound. The space was designed so that visitors get to realize the coexistence of the oppositions in nature that we sometimes fail to observe in our everyday life due to the noises of the modern world that diminish our senses.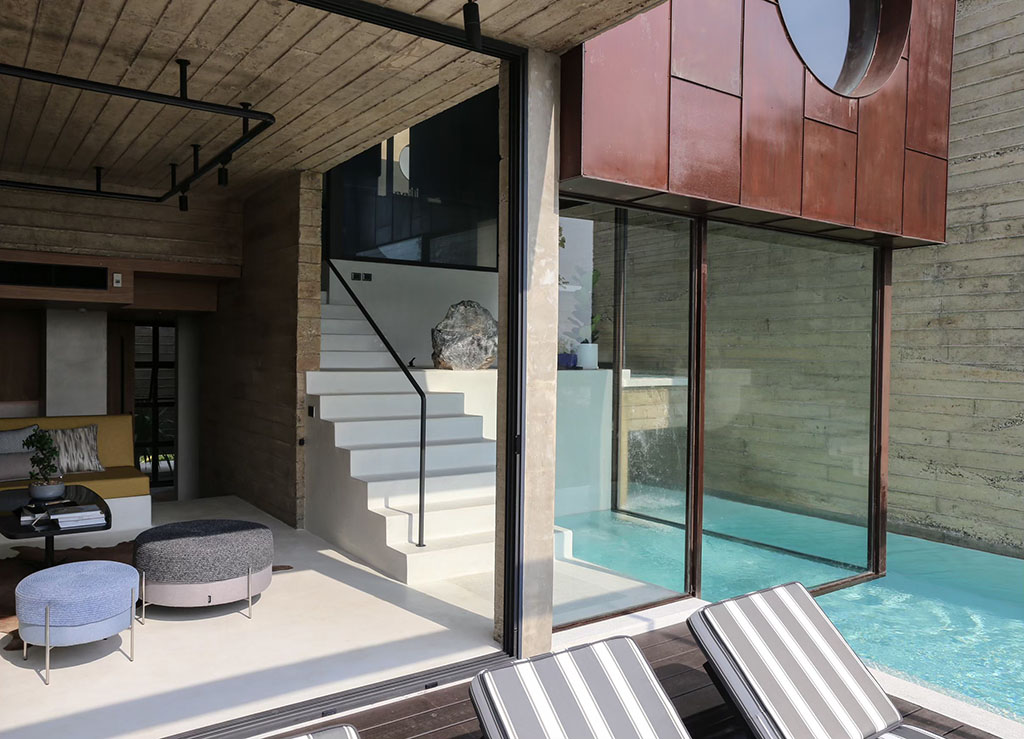 The choice of the architecture's primary building components was intended to reveal an honest and rustic form of the material. Sand and stones are visibly seen making up the concrete wall. Steel, after time, displays rust. Visitors can also immerse in the sight of the vast river and mountain range through a clear glass that dissolves the boundary between the interiors and exteriors, making the building look almost like it is hovering over a waterfall.