LiT BANGKOK Residence

Architecture: agaligo studio | Interior Design: Suchanoot Sangrungrueng | Lighting Design: Studio Accent | Landscape Design: MAGLA | Engineering: M-Square

Location: Rama 1 Road, Bangkok, Thailand
Area: 3,585 Sq.M.
Year: 2015
Photographs: Spaceshift Studio | agaligo studio
Surrounded by Thailand's National Stadium, Bangkok Art and Cultural Center, and several trendy shopping malls, LiT BANGKOK Residence is an urban infill project located in the heart of the bustling Bangkok's CBD. The site's prime location demanded for maximum space usage in terms of apartment units and related facilities.
In order to provide adequate recreational and green space on the estate, the building's ground floor was reduced. This design created an additional usable space for the building by allowing parts of the upper floors to protrude into the air and creating a canopy-like structure.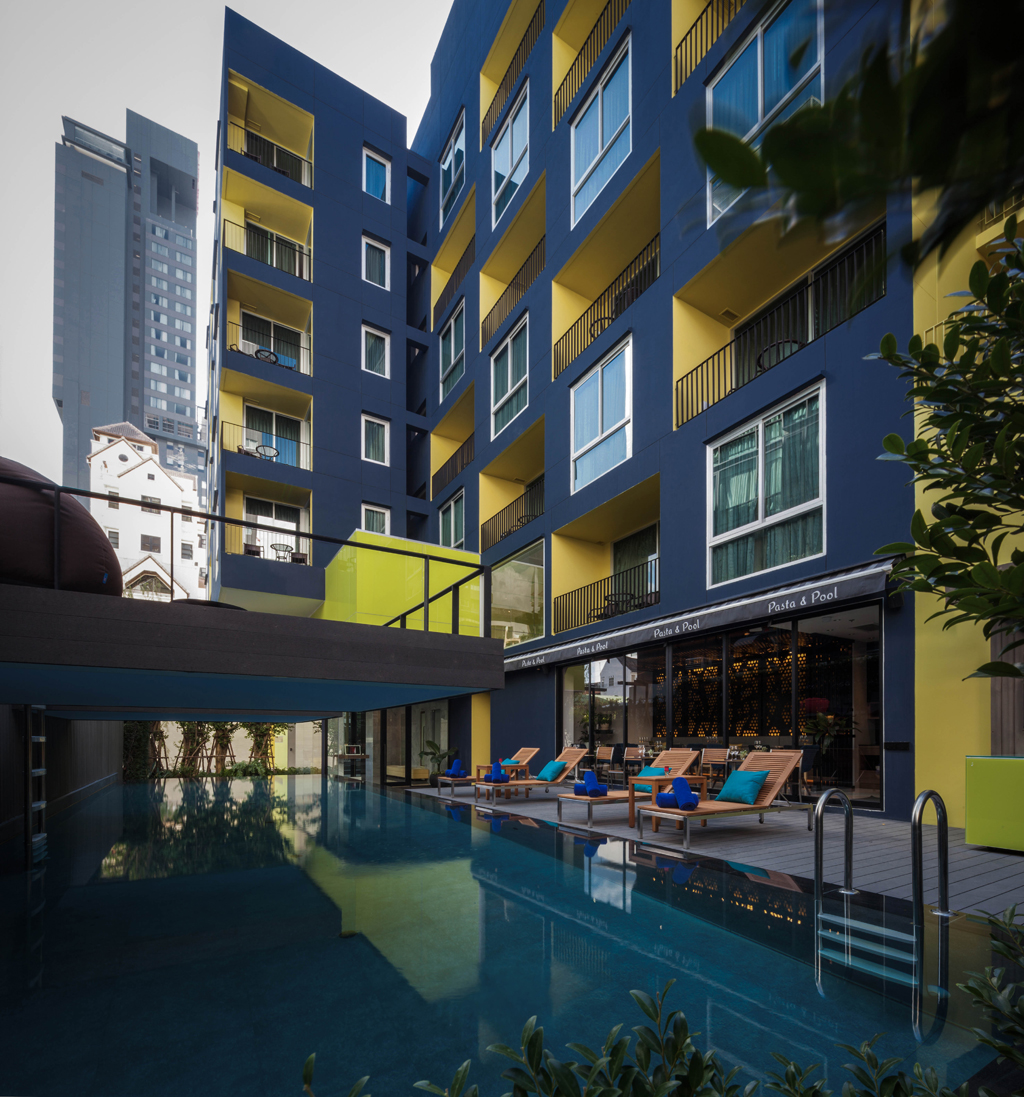 Carrying through the same concept, two "flying" decks were added above the swimming pool to extend the sun-lounge area. With an extremely narrow street in front of the site, the commercial building could only be made possible through utilizing the canopy-like form. The canopies were also designed to glow in the dark by the use of colorful fabric lighting, creating a sense of festivity. The project artistically adds colors and fun to the vibrant downtown district.